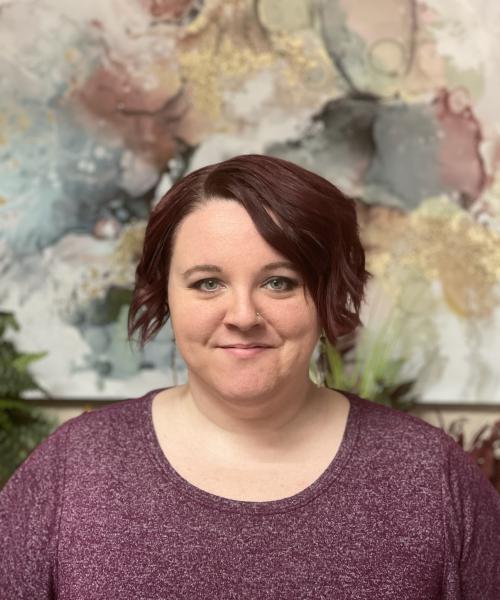 Abby O'Reilly
Executive Assistant
940-692-6885 ext 141
Abby was born and raised in eastern North Carolina and came to Wichita Falls in July 2021 with her husband and three dogs. Their 'pack' has already grown by one more. Abby began working at Personal Money Planning in November of that year.
Prior to coming here, Abby gained substantial experience in customer service and retail/food service management. Her desire to help people led her to earn a Bachelor's degree in Psychology from Liberty University. Administrating an estate following a close, personal loss not only resulted in a lot of learning, but also sparked an interest in financial planning and preparedness.
When not at work, Abby and John enjoy spending time at home with their 'pack', or playing cards or board games. This year they have spent a lot of time remodeling their home and the work continues there. Abby also quite enjoys cooking and figuring out her ever-growing assortment of plants. You can even see some of them in the office. An eternal learner, Abby often spends a lot of time reading or researching her most current interest and is happy to tell you about it should you like to hear.